Who is online?
In total there are
6
users online :: 1 Registered, 0 Hidden and 5 Guests
ShadowFantasy
Most users ever online was
63
on 7/31/2018, 11:41 pm
Statistics
We have
41
registered users
The newest registered user is
Somepersonoverthere
Our users have posted a total of
15875
messages in
321
subjects

God-Killer Theme:



"All things are meant to live in harmony -- balance. But the evil serpent Apep has stolen away the Tree of Life, that which holds secrets of eternal life and divine knowledge. Now, our world is in danger of being plunged into waters of chaos that will end the world as we know it.

Unless you can stop it.

I am one of the God-Killers, those who are called to a higher purpose. We adorn red in our clothes, for we know our blood has been touched. We wield blades gifted by the Gods, for we know our hands will strike true. My name? You don't need to know that. But I will go by the name of Fennec. Perhaps I will see you at my side, should we face down the Serpent together."
---
The setting of "God-Killer" is Anubis' Cradle, or Cradle by its inhabitants. Cradle exists as a space altered by the corrupted divine energies unleashed by Apep, altering and mutating what was otherwise a normal landscape. Now, Cradle is a land shut off from the rest of the world, ultimately growing to become its own domain. While some animals, plantlife, and environments have remained the same, others have changed drastically due to the corrupting influence present in the land. In addition, spread throughout Cradle are golden leaves that had fallen from the Tree of Life when Apep absconded with it -- each leaf contains a fragment of the Tree's power, which coalesce into a "Glyph" when it is claimed by one with divine power.
This is the story of the God-Killer Order.
INDEX
1)
What are God-Killers?
2)
Heka and the Five Paths
3)
Hallow Steel and the God-Killer Blade
4)
Enemies of the Order
5)
The Land of Cradle
Last edited by Star Phoenix on 10/15/2019, 6:22 am; edited 7 times in total
The God-Killer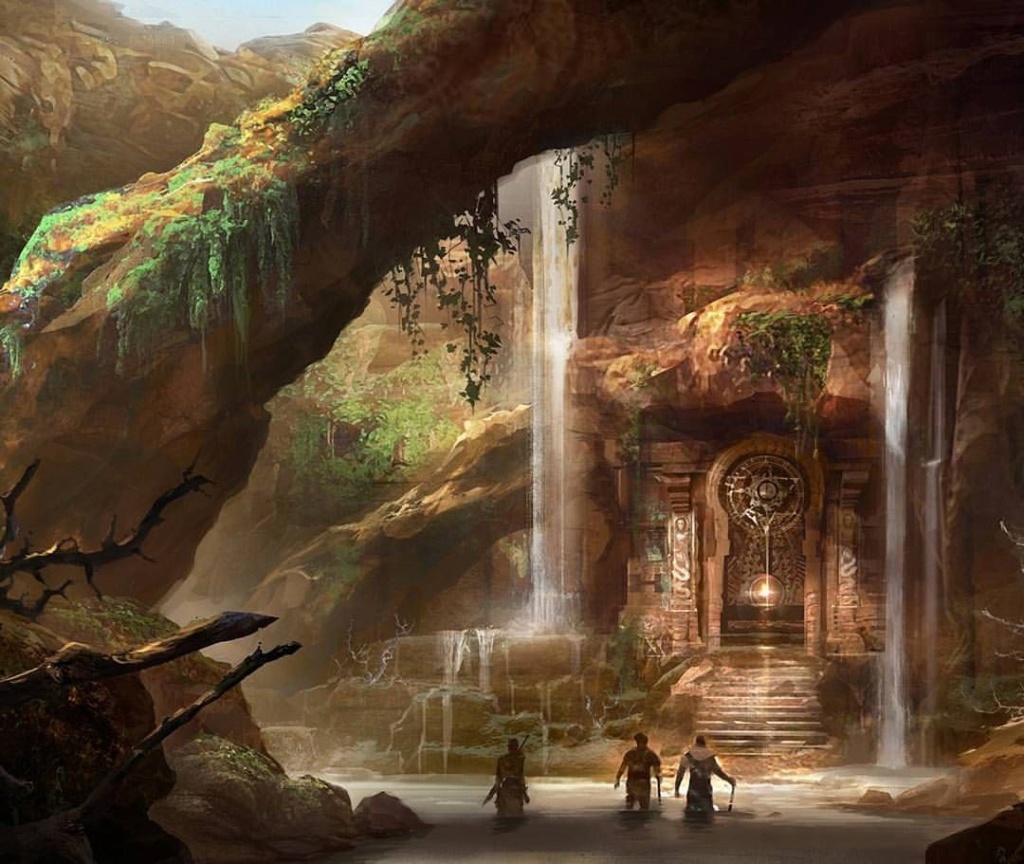 The Banished God, Set, though a deity of destruction and chaos, has shown favor to the Humans, turning against his Godly Brethren, who have sided with Apep and Horus. And so, a new assassin type is born... the God-Killer. Trained by Set, they have but one purpose: Slay the evil Gods, and return the Tree of Life to its resting place, saving the world from complete erasure. The humans that Set has chosen are those who were affected by tragedies and lost their loved ones in the wake of Apep's machinations. Unknowingly guided by Set, they can only succeed by uniting together.
At this point, there aren't enough members to truly call the God-Killers an organized faction. Most members are only vaguely aware of each other, and usually tend to work alone. Consciously or not, the God-Killers are all drawn to the color red, and tend to wear the hue on their clothing. While the main intent of the God-Killer is to kill fallen Gods, they also tend to fight Behemoths, Titans, and resolve the various supernatural disruptions that Apep has wrought.
Becoming a God-Killer
Also called
Hashashin
-- in honor of
their medieval predecessor
-- the God-Killer is a path that is gifted to a chosen few. [...]
God-Killer Creed
.
Known God-Killers
- Heka (Heka of Storms)
- Fennec | Birth Name Unknown (Heka of Fire)
- Nocti | Lucius Gaius Commandus (Heka of Chaos)
Last edited by Star Phoenix on 10/15/2019, 12:16 pm; edited 9 times in total
The God-Killer: Heka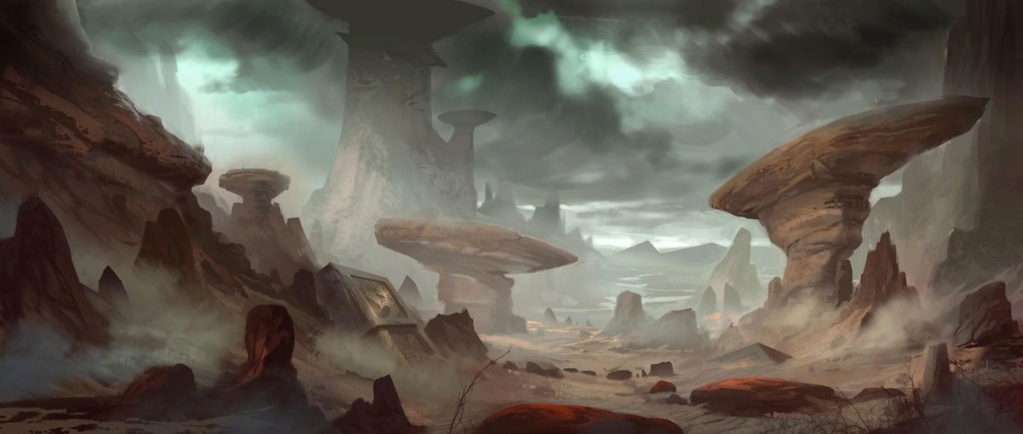 Each of the God-Killers has a heka, or ability, based on the four main aspects of Set -- Fire, Chaos, Storms, and Desert. The strength of one's Heka is initially small and weak, but can be grown and developed like a muscle through regular practice and innovation. Being able to efficiently mix one's Heka ability with their swordplay is a feat all God-Killers strive to master. Each Aspect manifests "talents," which are split between Passive and Active abilities -- a God-Killer can only utilize 1 Active and 1 Passive ability that falls under whichever Aspect they are attuned to.
Chaos
Shadow Camouflage
| [Passive]: The user is able to become undetectable as long as they are in darkness or shadow.
Golden Opportunity
| [Passive]: The user can sense opportunities in any situation for most useful actions to gain what they seek/want. They can sense the right time to strike in combat, or the right moment to take advantage of something.
Discord Inducement
| [Active]: The user can cause conflict/disagreement/incompatibility between others to disorganize individuals/groups or cause internal strife. The effects of the user's ability can range from minor disagreements to violence that could instigate global altercations (e.g. wars, genocide, etc.).
Animated Shadow
| [Active]: The user can transform their or others shadows into living beings. As the rule of anything happening to the real body happens to the shadow, this ability may allow the user to manipulate the shadow and cause damage in reality by using it to attack. This means anything that happens to the shadow will be reflected in the true body; in short, a form of "reverse" shadow puppetry.
Fire
Thermoreception
| [Passive]: The user is able to perceive the infrared spectrum (i.e. temperature), allowing them to see temperature variations in objects and environment. This ability is incredibly useful for observation purposes, as the user is able to see the heat presences of any living targets.
Heat Pulse
| [Passive]: The user can send heat pulses through matter to gain information about the matter in question. By sending a wave of heat and recalling the pulse of heat on whatever matter is being investigated.
Flame Infusion
| [Active]: The user can infuse objects (usually a weapon) with fire, empowering and energizing it and allowing the user to manipulate its qualities and efficiency and use fire in various ways to attack. Standard side effects of objects struck by fire-infused weaponry include burning, melting, etc.
Pyric Grenade
| [Active]: The user can create fireballs of different sizes and throw them, causing the targets to burst into flames. With practice, the user can have the balls orbit around them forming a defense barrier.
Desert
Magnetoreception
| [Passive]: The user has a heightened sense that allows them to detect a magnetic field to perceive direction, altitude or location. This sensory modality is used by a range of animals for orientation and navigation, and as a method for animals to develop regional maps.
Seismic Sense
| [Passive]: The user is able to pick up even the slightest vibrations through physical contact with the ground, enabling them to perceive their surroundings as precisely as normal sight. Users are able to sense the structure and materials of solid substances, including the presence of caves, material changes, structural weaknesses, etc.
Drought Touch
| [Active]: The user is able to drain water from whatever they touch, allowing them to dry out their target. Also, this ability can be channeled into their Kopesh, which lets them "bleed" their target, by essentially draining a large amount of their body's water supply. Subsequently, the user finds themselves thirstier than normal, and must drink more fluid than a normal person to remain hydrated.
Tremor Burst
| [Active]: The user can generate vibration waves that can push targets over, repulsed them away, shatter them, or even cause earthquakes by shaking the ground or dislodging underground tectonic plates, thus causing earthquakes.
Storms
Air Current Sense
| [Passive]: The user is able to sense air currents, thus enabling them to detect changes and disturbances in the air. This can enable the user to sense incoming attacks and respond accordingly in a way that makes them seem like they're psychic.
Electrical Telepathy
| [Passive]: User can read, scan and project thought waves as electromagnetic pulse signals. This power is useless against beings without electromagnetic pulses (robots, animate objects, and brainless creatures).
Inner Circuit
| [Active]: A condition that replaces the blood in the user's body with a flow of static energy. Through this, the user can't die from blood loss; rather, instead of bleeding, the user "sparks" in the area of the wound. This condition also allows for the absorption of electricity, being able to discharge stored energy, and converting the stored electric energy into enhanced physical capabilities.
Tempest Slash
| [Active]: The user can project air/wind or sound in a way that allows them to cut through matter from a distance. Although this attack usually does slashing damage, some users are able to focus it into single piercing stab like an immaterial bullet.
The God-Killer: General Abilities
But beyond their respective aspect, there are other abilities that God-Killer Heka is capable of, all done by intense training and focus. A passive ability that all Heka-users share is the ability to discern whether another person, creature, or entity also possesses divinity in any way. This
God-Sight
allows a God-Killer to quickly and easily locate targets that they intend to assassinate. Another ability that can be learned by some individuals that are skilled enough, is the manipulation of the external pressure that their Heka can exert, when it is sufficiently trained. By suppressing it fully, they'd appear to be a non-divine person to other Heka-users. By fully unleashing their
Heka pressure
, a God-Killer could inflict paralytic fear into an opponent with weaker Heka.
The God-Killer: Martial Techniques
The Five Paths of Set. Among the fauna of Cradle, there exist some animals that have allied with the will of Set, and are considered Sacred Beasts. Though originally seen as evil animals in ancient times, the current crisis devastating the land has altered the roles that these animals occupy. As such, these animals spiritually dwell within Set's domain, and God-Killers are often drawn to one of the five. Like the Aspects of Set, each God-Killer is attuned to a specific Sacred Beast of Set, and some may gain enough good favor to have their respective Beast join them as an animal
Partner
.
Regardless, each God-Killer learns a martial fighting style based on one of the Sacred Beasts, which have come to be called the Five Paths of Set. Each Path possesses a trinity of basic stances that a God-Killer will integrate into their swordplay, though it's not unusual for a God-Killer to develop their own unique branching stances based on the Path that they tread.
The Jackal Style:
A style of solitude and self-reliance, Jackal Style is the most balanced of the Five Paths of Set. A practitioner of the Jackal does not shy away from confrontation, but also is not one to actively seek it out. They do not excel in any particular combat area, which in turn makes them a jack-of-all-trades in nearly any aspect of combat. A practitioner of the Jackal might not be up to the fighting prowess of the other Paths, but their balanced nature means that they do not have any glaring combat weaknesses, either.
- Stance 1 -- Jackal Fang:
The God-Killer kicks their opponent, and delivers a series of slashes with their Khopesh, finishing with an upwards slash that sends his opponent up in midair.
- Stance 2 -- Sly Strike:
The God-Killer kicks off the ground at full force, and then performs a mid-air forward somersault, reversing their grip at the same time. As the God-Killer lands, they thrust their Khopesh into the ground. At that moment, a surge of Heka Pressure is generated into the blade, rupturing the ground to disorient the footing of enemies.
- Stance 3 -- Hound Hunt:
The God-Killer first crouches and then jumps up high, turning their body in mid-air, thus accumulating power to their weapon. When the God-Killer reaches the ground, they unleash a heavy, horizontal 360 degrees slash and hitting anyone in the area around the God-Killer that was unfortunate enough to get in their way.
The Scorpion Style:
A style of cautiousness and precision, Scorpion Style is the most defensive of the Five Paths of Set. A practitioner of the Scorpion will move in a manner that is slow, but subtle, all for the purpose of pinpointing the exact moment that an opening appears so that they can strike with a devastating blow. The Scorpion is not concerned with killing its opponent, but with conquering them. And after landing a few devastating blows to critical body points, a Scorpion can finish a fight with minimal physical exertion needed.
- Stance 1 -- Scorpion's Guillotine:
The God-Killer swings their Khopesh in a single, large, crescent moon-shaped arc, which occurs with such ferocious velocity that the technique can be employed in situations where only a very limited time to react is available. The swing can also be used to counter attacks from multiple opponents simultaneously.
- Stance 2 -- Crippling Sting:
A simple but effective technique wherein the God-Killer unleashes a single ultra high-speed and powerful thrust. While using this technique, a God-Killer may choose to channel their Heka Pressure along the Khopesh's thrust trajectory, meaning the reach of the stance is much further than the reach of the actual weapon.
- Stance 3 -- Parry Sting:
A technique used by a God-Killer to parry incoming enemy attacks and land a threatening blow that temporarily lowers an enemy's defenses.
The Antelope Style:
A style of unpredictability and being reactive, Antelope Style is the most agile of the Five Paths of Set. A practitioner of the Antelope will rely on the God-Killer's naturally enhanced acrobatic ability to quickly navigate a battlefield, using blindingly fast movements to both evade and also to land a series of quick blows. While a single strike of the Antelope may not be deadly, their strength lies in landing multiple consecutive attacks in short periods of time. The accumulation of these attacks lets them finish fights before they've even begun.
- Stance 1 -- Antelope Blitz:
The God-Killer dashes to their opponent with great speed before attacking them with a quick lateral sword strike. The tremendous speed leaves a trace of afterimage in the process.
- Stance 2 -- Horn Barrage:
The God-Killer begins the attack with five high-speed continuous thrusts at the target, followed by a cut downward and then a cut upward, before finally performing a final full force swing from an overhead position.
- Stance 3 -- Burst Comet:
To use this technique, the God-Killer first needs to sprint. Once enough speed is built up, the God-Killer assumes a forward bent posture and leaps forward, charging at their opponents at tremendous speed, while leaving a trail of light similar to that of a comet, and causing a sonic boom. Although the skill only hits one target, it blows away anyone else caught in the way.
The Boar Style:
A style of brutalization and relentlessness, Boar Style is the most aggressive of the Five Paths of Set. A practitioner of the Boar is aggressive and frenzied, landing consecutive heavy-handed blows onto opponents with great enough succession that the opponent has little room to recover. The Boar is one who is determined to trample and mangle their enemy beyond recognition. While the Boar is not agile and has difficulty recovering from counterattacks, their overwhelming strength lets them finish fights in a flurry of blood and bone.
- Stance 1 -- Boar's Rampage:
A heavy-handed technique that is executed from an overhead stance and consists of a single downward vertical slash. Even if the attack were blocked, the defender would be unable to transition to an effective counterattack due to the strong impact of the technique, while if the attack were dodged, the God-Killer would have plenty of time to prepare for the opponent's move due to the distance gained from the charge.
- Stance 2 -- Spinning Tusk:
The God-Killer begins spinning like a top, and deals three heavy-handed consecutive blows from left to right faster than the eye can follow.
- Stance 3 -- Blind Charge:
A simplistic dash technique wherein a God-Killer delivers a single, fast thrust with a forward jump.
The Crocodile Style:
A style of misdirection and subterfuge, Crocodile Style is the most deceptive of the Five Paths of Set. Focused not on offensive or defensive maneuvers, the practitioner of the Crocodile instead relies on redirection of movement with a minimal amount of physical exertion needed on their part. A Crocodile is not one to make unnecessary movements, and is content to let their opponents approach them first so that they can use their attacks against them. The Crocodile is fine with dragging fights out, as their enemy will tire themselves out long before they will.
- Stance 1 -- Crocodile's Feint:
The God-Killer holds their Khopesh in one hand and slashes at their opponent, but instead of actually attacking, pulls off a feint. The released sword falls to the God-Killer's other hand, which is grabbed to create a genuine slash.
- Stance 2 -- Splashing Scales:
The God-Killer unleashes three short thrusts at the target's chest, provoking the target to raise its guard up. Although the first three thrusts do not deal much damage, the number of hits and their speed is overwhelming. Afterwards, the three thrusts are followed by two slashes at the target's now undefended legs. The God-Killer then performs two strong jabs high and low, followed by a final strong stab at the target's chest.
- Stance 3 -- Ambush Rush:
The God-Killer dashes forward to vertically slash the opponent with their Khopesh. Then, they slash the opponent multiple times, before drawing a hand back and thrusting it forward to fire concussive Heka Pressure to blast an enemy backwards.
Last edited by Star Phoenix on 10/15/2019, 11:41 am; edited 7 times in total
The God-Killer: Blades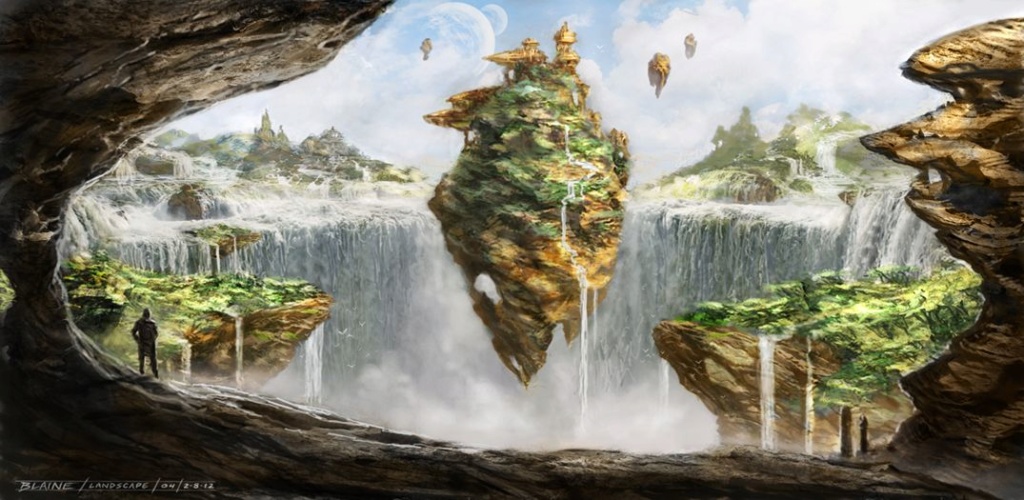 The God-Killer Blade is the Khopesh, made by metal that was spun in primordial energies of the gods, and is the iconic weapon of the Order. Only able to be held by those guided by Set, the Blade allows the God-Killer to focus their respective aspect in combat. And as a God-Killer grows and develops their abilities, the Blade itself will grow and develop alongside them. And should a God-Killer find any of the Golden Glyphs that fell from the Tree of Life that are dispersed throughout the world, they can engrave it into their Blade for additional boosts to their power. The appearance of the Khopesh will vary based upon the Aspect that the God-Killer wields, but can also grow and develop as their wielder grows into their power.
The Khopesh is historically a symbol of the Gods, and of the Pharaoh -- the latter of whom would wield the weapon while destroying his enemies. As for the former, Gods would transfer a Khopesh to a Pharaoh as a symbol of power, ultimately making it an ideal symbolic weapon for the God-Killer Order. Combining the cutting ability of a slashing ax with a penetrating ability into a singular weapon, the Khopesh is a multi-functional tool in the Order's endeavors. The coloration and overall appearance of the Khopesh will change based on the wielder, but all Khopesh share the same basic curved design.
Hallow Steel
A specific kind of ore that's unique to Cradle, Hallow Steel is the metal that makes up the God-Killer Blade. A mutated kind of metal that's found in remote locations, Hallow Steel is a kind of "living metal" that is incredibly strong and durable, and can alter its shape with ease. It's the latter ability that allows a Hallow Steel Khopesh to alter its appearance to fit its wielder, while the former abilities let it remain durable to undergo the growth processes associated with Golden Glyphs. Hallow Steel is most notable for its scarlet luster while it lacks Heka energy, being called a "flame-colored metal". It is also an excellent conductor of spiritual and Heka energy, which is allows a Khopesh to forge a connection with its wielder and develop. Items forged from Hallow Steel can absorb certain energies (spiritual, divine, Heka, etc.) like a sponge.
A God-Killer will also, at times, craft their armor from Hallow Steel, though this is less common due to the metal's rarity. Accumulating enough Hallow Steel to forge an entire suit of armor isn't necessarily viable, but some members of the Order will try regardless.
Growth and Development
The largest advantage of a Khopesh forged from Hallow Steel is that it is highly adaptable to various external stimuli. The two foremost examples of these stimuli are the Khopesh's wielder, and Golden Glyphs that derive from the Tree of Life. There are rumors of other kinds of stimuli that exist in Cradle, but they've been untested and unverified.
God-Killer Growth:
As a God-Killer grows and develops their abilities, their Khopesh will also scale in overall power and ability, too. This growth will not necessarily enact drastic changes into a Khopesh, but it will magnify and amplify the gifts already present within the Blade.
Tree of Life Glyphs:
Scattered all throughout the land of Cradle are fallen leaves from the Tree of Life that the Serpent Apep stole. These leaves hold concentrated divine energy and godly knowledge, and are often at the epicenter of divine mutation sites. When claimed by a divine being, (God-Killer, Titan, God, etc.) a Leaf of Life transmutes into a
Golden Glyph
that enhances a specific attribute: Strength, Constitution, Dexterity, Defense, Intelligence, Wisdom, Charisma, Perception. Some Glyphs enhance the same attribute, but all will vary in overall strength as 1 out of 5 overall levels:
Weak
,
Moderate
,
Advanced
,
Master
, and
Superior
.
Golden Glyph Attributes
-
Strength:
A measure of how physically strong the user is. Strength often controls the maximum weight the character can carry, and melee attack and/or damage.
-
Constitution:
A measure of how sturdy the user is. Constitution also covers resistances for special types of damage (poisons, illness, heat etc.) and fatigue.
-
Dexterity:
A measure of how agile a character is. Dexterity covers attack and movement speed and accuracy, as well as evading enemy attacks.
-
Defense:
A measure of how resilient the user is. Defense usually decreases taken damage by attacks.
-
Intelligence:
A measure of the user's problem-solving ability. Intelligence also controls the user's ability to comprehend foreign languages and their skill in Heka.
-
Wisdom:
A measure of the user's common sense and/or spirituality. Wisdom also controls the user's ability to discern other people's motives or feelings.
-
Charisma:
A measure of the user's social skills, and their physical appearance.
-
Perception:
A measure of the user's openness to their surroundings. Perception controls the chance to detect vital clues, traps or hiding enemies, and influences the accuracy of ranged attacks.
Khopesh Examples:
Last edited by Star Phoenix on 10/15/2019, 6:28 am; edited 8 times in total
The God-Killer: Foes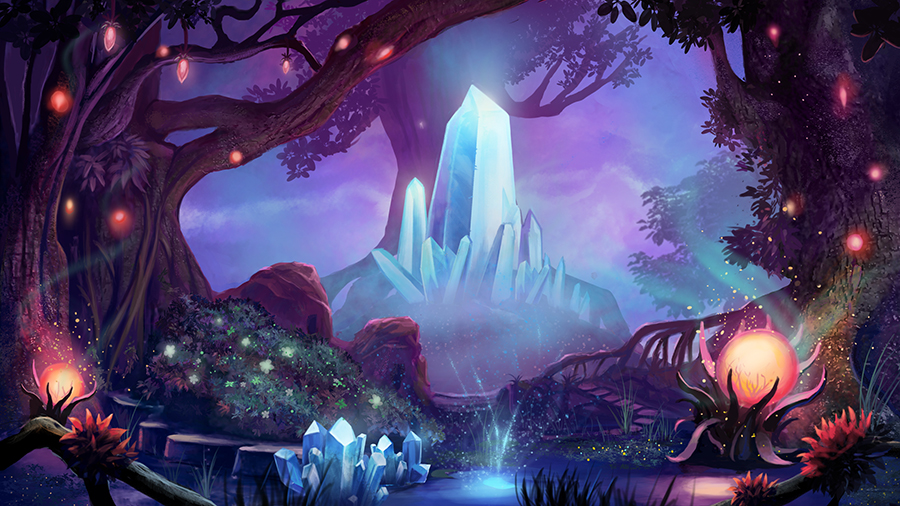 The land of Cradle is dangerous, riddled with menaces both divine and mortal across its plains. The God-Killer is one who strives to right these wrongs, to serve as a guardian of the weak, and as an executioner of the wicked. In this lawless world, the God-Killer is all that stands in the way of madness reigning supreme. As such, the foes and antagonists of the God-Killers are many in number and power, so they must always be wary.
The Behemoths
By far the most numerous of the foes to God-Killers, the simplified understanding of Behemoths would be animals that are corrupted and mutated by the divine energies of the Tree of Life. Transforming into gigantic beasts that roam the lands of Cradle, the Behemoths are the most tangible threat that faces the remnants of humanity.
The Titans
Although touched by divinity like Behemoths, the Titans are a much more cunning foe. While animals that are exposed to mutations are called Behemoths, and are hunted down due to being mindless terrors, the populous of mankind that exists in Cradle is far from safe from corruption. Those people who are forcibly mutated by these energies are called Titans. Unlike Behemoths, which lack the sapience and cognition to fully understand and develop the corrupted divinity they now posses, Titans do possess that understanding. Being formerly human, Titans can typically retain their ability to reason post-mutation, which make them a dangerous threat to the surviving patches of humanity. While retaining the intelligence of their previous mortal self, a Titan is typically barren in terms of moral aptitude. Technically, a God-Killer and a Titan aren't that different -- the Titan has their divinity forced upon them, whereas a God-Killer voluntarily enters a kind of contract. God-Killers tend to see Titans as practice for fighting actual Gods, while Titans see God-Killers as inferior pretenders to their throne.
The Serpent's Coil
The Serpent's Coil is a secret society that carries out the will of Apep throughout the land. Were they formed as a cult that worships the nigh-coming end of times? Or a fanatical group crafted by the hand of Apep itself? Either way... They're dangerous. And the corruptions that they summon? Even more so. God-Killers regularly come into conflict with the Society, though this may be the will of Set himself...
The Gods
Though their existence is called into question -- no one has actually seen a god since Cradle's formation -- the unseen guiding hand of Set has implied the existence of other gods. Or for a more obvious example, the serpent Apep which has allegedly been seen by several inhabitants of Cradle. Either way, God-Killers remain vigilant, as Set had been a god that was demonized and forced into a life as a villain, and had been painted as such for centuries. Thus, he has his share of enemies, such as his bitter rival Horus.
Last edited by Star Phoenix on 10/15/2019, 6:25 am; edited 6 times in total
The God-Killer: Anubis' Cradle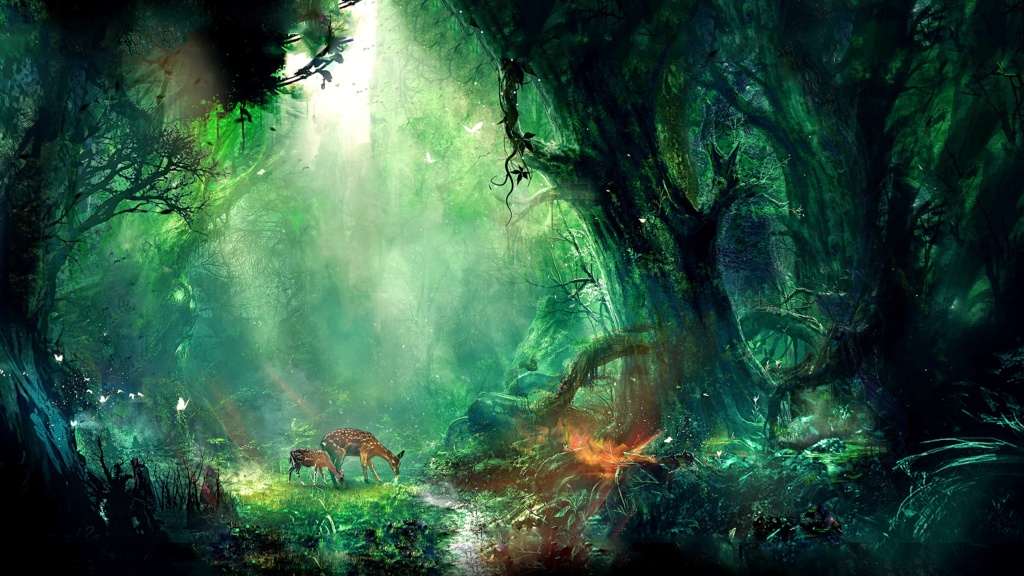 The existence of Cradle is an anomaly unto itself, as its people are from eras vastly separate from each other. As part of Apep's actions, fragments of ancient Egypt and its surrounding lands were separated from Earth into its own plane of existence. Except... it wasn't just ancient Egypt -- various iterations of the region from select points in time were spliced together to form what is known as Cradle. Most time-displaced cities collapsed from the shock of the convergence, and now only a few inhabited regions remain, having been split into Regions.
The Cairo Region
The only part of Cradle taken from the 21st century, Cairo is also, perhaps, the smallest of the Regions of Cradle. This is offset by being the most technologically advanced center of the merged world.
The Obelisk Region
Taken from the Predynastic Period, Obelisk is the most isolationist Region of Cradle. So much so, that most do not wander outside of the domain's borders and remain unaware of the cultural differences that exist between them and other Regions. The time period that Obelisk covers is pre-3150 BC.
The Aegyptus Region
Taken from the Roman-controlled province of 30 BC - 641 AD Egypt, Aegyptus is perhaps the least similar to its pre-Cradle self. This is because the Roman empire that existed at the time of the Cradle's formation chose to adopt a mentality not dissimilar to that of ancient Sparta, in which only the strong survive. In Aegyptus, Roman influence and culture reigns supreme, and so has the need for military might. Threatened by the superior technology and advancements of the Cairo Region, Aegyptus [...]
The [...] Region
.
The [...] Region
.
Last edited by Star Phoenix on 10/15/2019, 12:00 pm; edited 5 times in total


Similar topics
---
Permissions in this forum:
You
cannot
reply to topics in this forum