Who is online?
In total there is
1
user online :: 0 Registered, 0 Hidden and 1 Guest
None
Most users ever online was
36
on 8/18/2017, 6:15 am
Statistics
We have
41
registered users
The newest registered user is
Somepersonoverthere
Our users have posted a total of
15195
messages in
262
subjects

I decided to write all my trainer OCs down and share them with you guys!  Feel free to make your own posts about your own trainers/Pokemon characters!  I have lots, and I'm sure you do, too!
---
Rocky
picture:

featured in: Pokemon X version
in game team: Greninja, Talonflame, Venusaur, Alakazam, Heliolisk, Wigglytuff
RP team: Greninja, Talonflame, Heliolisk
Decoda Capella
picture:
featured in: Pokemon Beyond the Tall Grass RP, Pokemon Moon version
in game team: Swampert, Metagross, Golem, Delcatty, Greninja, Chimecho; Primarina, Alolan Golem, Kommo-o, Sylveon, Oricorio, Lunala
RP team: Marshtomp, Chimecho, Mareep, Golem (at home)
Ferina
picture: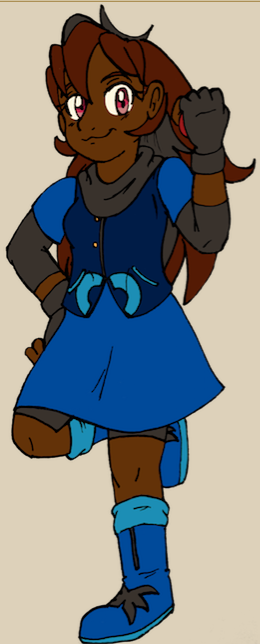 featured in: Pokemon Sun version
in game team: Decidueye, Passimian, Salazzle, Ribombee, Greninja, Zygarde 50%
RP team: N/A
Adanna
picture:
featured in: Pokemon Sacred Summons; Relics of Branwyn RP
in game team: N/A
RP team: Chikorita
Chiara
picture: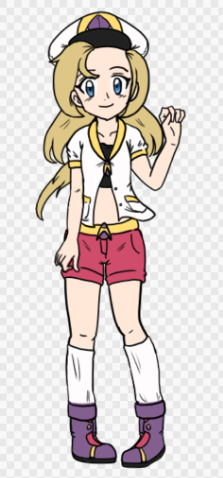 featured in: Pokemon X version
in game team: Delphox, Greninja, Vespiquen, Zoroark, Pidgeot, Venusaur
RP team: N/A
Krista
picture: N/A
featured in: Pokemon Ultra Sun version
in game team: Torracat
RP team: N/A
Derek
picture: N/A
featured in: Pokemon SoulSilver version
in game team: Totodile, Girafarig, Oddish, Farfetch'd, Machop, Corsola
RP team: N/A
Helios Lana
picture: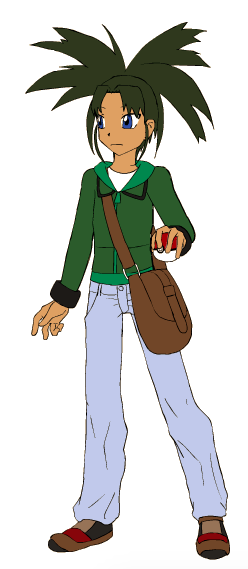 featured in: Pokemon Pearl version
in game team: Monferno, Finneon
RP team: N/A
---
I plan on adding a lot more of my newer OCs and my older ones!  I hope this little trainer page helps keep things really nice and organized!
Note that most of these artworks borrow/use elements from both official artwork and dollmakers found on Deviantart (user: Harpuarian).  I do not own the original art, just the character I created with it.
Pokemon (c) Game Freak, Creatures Inc., The Pokemon Company & Nintendo






Posts

: 1197


Reputation

: 1


Join date

: 2011-02-04


Age

: 26


Location

: Somewhere surrounded by Pokemon.

Character sheet
Pokemon RP:



---
Permissions in this forum:
You
cannot
reply to topics in this forum