Who is online?
In total there are
3
users online :: 0 Registered, 0 Hidden and 3 Guests
None
Most users ever online was
63
on 7/31/2018, 11:41 pm
Statistics
We have
41
registered users
The newest registered user is
Somepersonoverthere
Our users have posted a total of
15687
messages in
297
subjects

((Hiya everybody!  Long time no post!  I found enough inspiration to write a new Pokemon RPG idea, something than anyone can play!  So, if you wanna play, please leave a response containing the following!  Thanks for joining in advance!))
Rules:
+ Anyone can join, but that's no invitation to godmod (overpowering other players, being unhittable, evading everything, etc.).
+ You can control any Pokemon you encounter for the sake of combat, conversation or plot devices EXCEPT FOR other players.
+ If you want special conditions or a particular path for your character to take for anything in particular, please PM me.  Otherwise, I will control virtually everything that happens to your character, the setting, random characters, and the plot overall.  I cannot control your character.
Your Character:
+ Must be a first stage Pokemon that has the ability to evolve at least once (via level, stone, friendship, trade, etc).  Mega Evolution does not count, and is not required.  (for example, you cannot be a Mawile or Sableye, but you can be a Buneary)
+ Must be a real, canonical Pokemon.  Please no Fakemon.
+ You don't have to be a starter!  You can be any Pokemon that fits in the above category!
+ Must have one attack/damaging move and one status move (stat lowering, paralysis, stat boost, heal, etc.)
+ Don't worry about having unique abilities/backstories like in previous Mystery Dungeon games.  I'll take that from here.
+ You are allowed to be shiny (or different as the other Pokemon might say)!
+ You are allowed to wear little accessories and look slightly different (spiky hair, yellow eyes when your species had blue, a scar on your face, or a torn up ear...)!
Teams and Partners:
+ Every player will have at least one friend.  No one is truly lonely here!  That friend can be developed into becoming part of the team, become a villain, become a love-interest, become part of their family... anything goes here!
+ That friend will be selected by me.  If you have a preference, please choose the type of partner you want, and if you really must choose, you can also select the gender/lessness!  That's it though!  Everything else will be randomized by me!
+ You can have other players on your team later on, but your friend is another villager.  You can become friends with other Pokemon over time.
((That's the set up!  Post your responses in the comments below!))
---
You wake up in the morning in BubbleFall Valley.  The warm sun shines through your window, heating up your room.  Its going to be a hot day!  There's no one else home.  Your mom/dad/guardian left for work already, so you should get ready too!  It's your first day back at school since Summer Break ended!
((Begin your post with your character's introduction.  If you want to use pictures, please do so!  Maybe you can even download the
official PSMD Pokemon mugshots
to help your post come to life!  If this gets started, I'll build up maps and help bring my own visuals to the game!))






Posts

: 1283


Reputation

: 2


Join date

: 2011-02-03


Age

: 27


Location

: Somewhere surrounded by Pokemon.

Character sheet
Pokemon RP: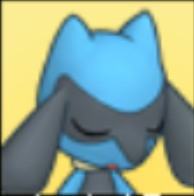 Stryker was never too fond of mornings. If it were up to her, the young Riolu would sleep the day away. Ah, but then she would miss out on Using her free time to explore the woods and other areas that her guardian would usually tell her not to go. With that, she dragged herself out of bed, not bothering to flatten the scruff that adorned her black sensors. She simply grabbed a handful of berries and her satchel, and left her home.
Summer break was over for her. It's back to learning, and going on her little expeditions, and helping her guardian about the house and their shop. 
"I wonder what this year has in store for me..."






Posts

: 4112


Reputation

: 4


Join date

: 2011-02-03


Age

: 24


Location

: The Grand Line

Character sheet
Pokemon RP:


(Been a while since I did one of these but let's see if I still have it)

Genesis was a Squirtle like no other. While most Squirtle are seen as slow patient creatures, Genesis always loved to keep moving. Always looking for something to do to keep his mind and body busy. While others thought him weird for breaking the norm, he paid them no mind as he knew, adventuring was what he was meant to do.
(hope that's good for someone who hasn't RP'd in a while.)
_________________
LET'S ROCK!






Posts

: 430


Reputation

: 0


Join date

: 2011-02-03


Age

: 26


Location

: Where I am needed

Character sheet
Pokemon RP:


((Tada!  
I made a map for BubbleFall Valley!
 I know all of the sprites are ripped from various PMD games, but I figured they'd be good to use as placeholders for how I imagined the town would look!  Take your time and get used to your new home!))
Since Genesis' parents were owners of the Royal Sales Item Shop, he had access to a full bag of goodies, including his lunch for the day!  Stryker's Mom was already at the Mayor's Office; being an assistant to the leader of the town was a tough job, so she was always busy.  Both parents left their kids a note.
To Genesis:
"Hi dear, we're already at the shop, so come visit us after school today to help out!  We've packed you some lunch in your bag, so we hope you enjoy it!  We're so proud of you, have a great day!"
To Stryker:
"Sweetie, Mama's going to be late again tonight.  We're helping a new neighbor of ours move into the house next door, so that'll take until after supper.  I wish I could see you off to school like it used to be.  Anyway, love you!  XOXO"
The school was just south of the housing district.  The bells were ringing and all your other classmates were walking up to the building.  They are:

,

,
,
,

, and

.
((I've randomized the students here.  The top 6 became your classmates!  You're allowed to speak to any of them/use them for conversation!))






Posts

: 1283


Reputation

: 2


Join date

: 2011-02-03


Age

: 27


Location

: Somewhere surrounded by Pokemon.

Character sheet
Pokemon RP:


Stryker gave her fellow classmates a smile and wave as she adjusted her little bag and ran to catch up. Stryker was naturally fast, so actually getting to them wasn't an issue. However she was the slightest bit clumsy, as she stumbled to a stop.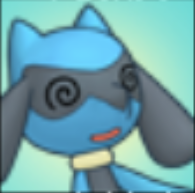 "Ehhh..." the little riolu shook off her stumble and hi-fived everyone. "Good morning, everyone!"
"Morning, Stryker!" The pikachu grinned. "How was your summer?"
"It was alright, mom was super busy with work, but at least I got to go to the waterfall more often!"
"You really like that place, don't you." The Torchic chimed in, fluffing up a bit. 
"Yeah! I use it as inspiration; Many rivers become powerful waterfalls in the end! So I wanna be a waterfall!"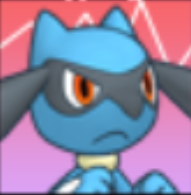 Posts

: 4112


Reputation

: 4


Join date

: 2011-02-03


Age

: 24


Location

: The Grand Line

Character sheet
Pokemon RP:



"Waaah," Chespin whined, his stubby arms hanging at his sides.  "Thanks a lot Stryker.  Now I'm reminded of how great my vacation was!  I wish I could go back to my Grandpa's cabin again!  It was so nice up in the mountains!"
"My all day beach trips were pretty relaxing!" Chimchar stretched, his eyelids drooping as he recalled his memories.

"I'm actually a little happy we get to go back to school," Mudkip murmured, knowing her opinion was unpopular.  "It's been pretty exhausting for me..."
"Me too," Chikorita added with a light sigh.  "At least I have a routine to stick to during the school year."

Pikachu seemed to be the most energetic out of all the school kids.  "Don't worry everyone!  Maybe Ms. Clefable and Mr. Mime will take us on a bunch of field trips this year!"
"Stryker, you'll have to show me that waterfall sometime!" Torchic told the Riolu, ruffling up his feathers in excitement.
Everyone then scurried inside the building.  The building withheld 3 rooms: a classroom, a staff room and a nurse's room.  The classroom had enough seats for everyone and a desk for the teachers.  The teachers Pikachu mentioned weren't in the classroom yet.
"Well this is a first..." Pikachu said, a tinge of concern in his voice.  "I wonder where they are?"






Posts

: 1283


Reputation

: 2


Join date

: 2011-02-03


Age

: 27


Location

: Somewhere surrounded by Pokemon.

Character sheet
Pokemon RP:


Genesis took his seat at the back of the classroom, not really trying to talk to any of his fellow class mates. It wasn't that he didn't like them, its just that it was too early for this. While he loved going out and adventuring, he enjoyed a nice long sleep more. Although after overhearing Pikachu mention the lack of a teacher, his attention was immediately focused. "Huh, Pikachu's right. The teachers are normally here way before we get here. Whats going on?"
_________________
LET'S ROCK!






Posts

: 430


Reputation

: 0


Join date

: 2011-02-03


Age

: 26


Location

: Where I am needed

Character sheet
Pokemon RP:


As the students sat down in their seats before the empty chalkboard and desk, there was a soft mumbling coming from down the hall.  Mudkip, Chimchar, Stryker and Genesis could hear familiar voices talking from their seats...

"Wouldn't it have been easier for the students and their parents to know this a little sooner?  I don't understand why we kept this to ourselves until the very last moment..." Ms. Clefable wondered aloud to three other beings in the hall.  She sounded very concerned.

"I must agree with my colleague," Mr. Mime added, his voice being unmistakably fluctuating between high and low octaves.  "The students may not like this sudden news.  It was already a startling thing for ourselves!"

"I'm sorry, to both of you," the Mayor confessed with a light sigh.  "However, the committee demands it.  There's nothing more I can do.  Besides, Ms. Absol is more than qualified for this job.  You have nothing to worry about!"
"A new teacher should be the least of their worries," Absol flatly explained.  "Your students are in capable claws, Clefable, Mime..."
As the two teachers shared nervous expressions, back in the classroom Mudkip and Chimchar turned to both Genesis and Stryker and murmured to them.
"Did you hear that?!  We're getting a new teacher?!" Chimchar said to the Squirtle, shocked.
"Is that the new neighbor the Mayor was trying to move in?" Mudkip asked the Riolu, cocking her head.






Posts

: 1283


Reputation

: 2


Join date

: 2011-02-03


Age

: 27


Location

: Somewhere surrounded by Pokemon.

Character sheet
Pokemon RP:


"Most likely. My mom has been helping with that non-stop." Stryker nodded, taken aback from the news they happened to overhear. "Ms. Absol... I wonder what she's like?" The little Riolu wondered out loud.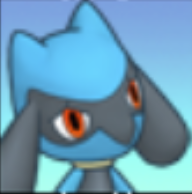 despite hearing that this new teacher was more than qualified, Stryker had a hard time adapting to new things. Moving here took forever, and adjusting to making and keeping the friends she had was even harder. Throwing in a new teacher... it worried the little one. She hoped that this would go smoothly...






Posts

: 4112


Reputation

: 4


Join date

: 2011-02-03


Age

: 24


Location

: The Grand Line

Character sheet
Pokemon RP:



Genesis leaned back in his chair with his (admittedly) short arms behind his head. "New teacher, Mew Teacher. Doesn't really matter when you think about it. Still gonna be the same old boring class, just with a new face." While he let out a cocky grin, he did make sure to keep one eye glued solely on the proposed new teacher in question.
_________________
LET'S ROCK!






Posts

: 430


Reputation

: 0


Join date

: 2011-02-03


Age

: 26


Location

: Where I am needed

Character sheet
Pokemon RP:




Similar topics
---
Permissions in this forum:
You
cannot
reply to topics in this forum